What Do You Really Need to Know about Quinoa?
March is Quinoa Month, which makes this a perfect time to learn more about quinoa and why it's a delicious addition to your loved one's diet. If you've never heard of it before, quinoa, pronounced keen-wa, is worth learning about.
It's High in Protein
One serving of quinoa, which amounts to about a cup of the cooked seed, tops out at around 8 grams of protein. That's a lot of protein in one delicious serving and that's important if your loved one is watching her cholesterol levels and her red meat intake. Along with the protein, one serving also contains 5.2 grams of fiber, which is also great news.
It's Full of Amino Acids
But quinoa isn't all about the protein or the fiber. It's also full of every single amino acid that your loved one needs in her diet. Amino acids work with protein to form the fundamental bits and pieces that your loved one's body uses to keep her going. They help your loved one to repair muscle and other tissues, digest foods, and other essential functions.
Is it a Seed or a Grain?
One big question that people have when they first see quinoa is, "What is it?" It looks like a seed, but people talk about it as if it's a grain. The key to this can be to think of it as both. The quinoa itself is a seed, but it functions as a grain in terms of how your loved one's body processes it and what types of recipes you might use it in.
You Can Cook it Like Rice
Another question that people run into with quinoa involves how to cook it. The good news there is that it's just as easy to cook quinoa as it is to cook rice and there's a lot more nutrition in the quinoa. Use equal parts water to quinoa and cook until the water is cooked through and the seeds have opened. You can also cook quinoa in a rice cooker to make it even easier.
It's a Multipurpose Dish
You can do just about anything with quinoa. In the morning, your loved one can eat it like oatmeal with a little milk and some fruit. Add some herbs and spices and it's a savory side dish with dinner or lunch. Experiment with this tasty seed and have some fun with it.
Having home care providers helping with meal preparation can make quinoa even easier to keep in your loved one's diet on a regular basis.
If you or an aging loved-one are considering in-home care in Long Prairie, MN, please contact the caring staff at Alternative Senior Care today. Providing Home Care in Central Minnesota and Surrounding Communities. Call us Today (320) 352-3350.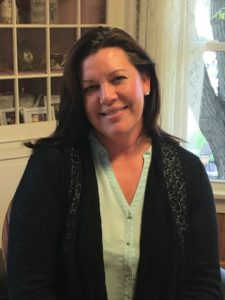 Latest posts by Lainie Berg
(see all)