Celebrate These Famous Caregivers on Caregiver Appreciation Day
March 3rd is Caregiver Appreciation Day, the first of two national days designed to show appreciation to the unpaid and paid caregivers in your family and around the nation. Throughout history, there have been amazing caregivers. Take a look at some of the world's famous caregivers and what they did to change lives.
Anne Sullivan
Anne Sullivan's parents emigrated from Ireland, but her mother would die when she was eight years old, and her father didn't feel he could raise two children on his own. Anne and her brother went to a poor house, while the younger sister went to live with an aunt. Her brother would die a few months later, leaving Anne alone with failing vision due to a bacterial infection.
Eventually, she would be accepted into the Perkins School for the Blind, where she graduated, leading her to meet Helen Keller and become Keller's teacher and governess. She also continued to champion Perkins School for the Blind and helped it become a top school for the blind.
Ethel Percy Andrus
Ethel Percy Andrus was California's first female principal, but she'd go on to found AARP after realizing that retired teachers had very little in the way of health insurance coverage. During this time, she also was her mother's primary caregiver and was having to live on a $ 60-a-month pension at the same time. It's a leading reason why AARP champions family caregivers.
Florence Nightingale
One of Florence Nightingale's biggest accomplishments in the world was to raise awareness of the role of using hygiene in patient care and disease prevention. The world has her to thank for routine hand washing and cleanliness in medical settings, something she pushed for to stop the unnecessary deaths of soldiers in the Crimean War.
She also helped establish The Nightingale Fund to help pay for the proper training of nurses. Her first use of the fund was to set up a nursing school.
Leeza Gibbons
After winning the show Big Brother, Leeza Gibbons used the money she won to create a non-profit organization to help family caregivers. She'd cared for her mom during her mom's journey with Alzheimer's.
Leeza founded her organization to offer the things she wished she'd had while helping her mom. Leeza's Care Connection helps family caregivers find support to best help their parents dealing with a chronic condition like Alzheimer's.
Seth and Lauren Rogen
Hilarity for Charity was established by Seth and Lauren Rogen. Lauren's experiences with Alzheimer's started with her grandparents, but her mom was diagnosed with early-onset Alzheimer's soon after their marriage.
They realized that there was no way to stop the disease from progressing, but they could use humor to help others. They start by promoting a healthier lifestyle that could be key to lowering your risk. They provide support to family caregivers and help fund important Alzheimer's research.
Celebrate the family caregivers in your mom's life. If they're not given breaks for self-care, make sure you change that. Arrange to have in-home care provider taking over every now and then so that your mom has support when you or another family caregiver has to take a day off. In-home care services like respite care ensure that this happens.
If you or an aging loved-one are considering Home Care in Belgrade, MN please contact the caring staff at Alternative Senior Care today. Providing Home Care in Central Minnesota and Surrounding Communities. Call us Today (320) 352-3350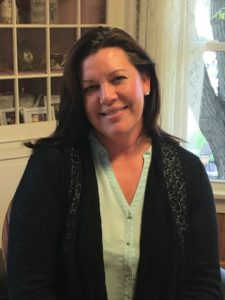 Latest posts by Lainie Berg
(see all)