5 Ways Caregiver Stress May Impact Your Self-Esteem
Caregivers in Albany MN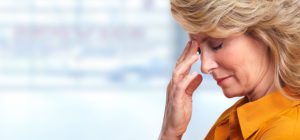 Maybe you have long been a person with a great deal of self-esteem and confidence. Lately, though, you've been getting frustrated, not sleeping well at night, and things are beginning to feel like they are falling apart in your life. You might have agreed to take care of your elderly parent or other loved one, but the stress of being a caregiver is starting to take a toll on your life.
Here are five ways that caregiver stress may actually be affecting you, your confidence, and your self-esteem. If it is, it's time to address it honestly and forthright and take steps to help you improve your life, reduce stress, and be a better support system to that family member.
1. You have no time for yourself.
When you have absolutely no time for yourself, no time to relax, exercise, eat healthy, read, watch your favorite TV show, spend time with friends, or do anything else you enjoy, you're going to begin feeling like you're living for everyone else. That can have a direct and negative impact on your self-esteem.
2. You arguing with that senior.
When you start arguing with that elderly loved one, how does that make you feel? He or she might ultimately say things hurtful to you because they feel they have no other recourse. If you're not listening to what they have to say, it can escalate conversations and arguments to the point where your self-esteem is hit hard.
3. You're not accomplishing your goals.
When you see your goals slip by day after day, week after week, month after month, you begin questioning your ability to do anything for yourself. When that happens, your confidence is going to be hit hard. When your confidence lags, your ability to stay focused on goals will decrease even more.
4. You get reprimands at work.
You might have been a diligent worker for 20 or more years at your job, but lately you have been getting reprimands, poor evaluations and reviews, and it's affecting your confidence.
5. Broken relationships.
If you're getting into fights with your spouse, best friends, adult children of your own, or even this elderly individual, that can lead to broken relationships. When you are experiencing these broken relationships, you begin to tell yourself that lowers your self-esteem.
What's the solution?
The best thing anyone can do when overwhelmed with stress and anxiety being a caregiver is to consider hiring a home care aide. That can give you time to focus on yourself and, ultimately, help you regain some of that self-esteem you've lost.
If you or an aging loved-one are considering in-home caregivers in Albany, MN, please contact the caring staff at Alternative Senior Care today. Providing Home Care in Central Minnesota and Surrounding Communities. Call us Today (320) 352-3350.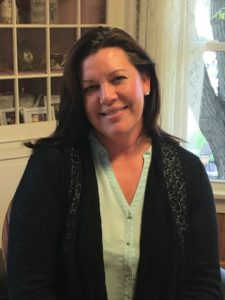 Latest posts by Lainie Berg
(see all)