Alzheimer's and Wandering: Steps That Help You Avoid Panicking If Your Dad Wanders Off
Not everyone with Alzheimer's disease will wander, but 60 percent do. The stress family caregivers face trying to keep their family members inside or in a secured backyard is one of the biggest challenges. Your dad wants to get outside, and he'll do anything he can to do so, even if it means climbing through a window.
One of the other challenges with Alzheimer's is that sleep patterns are not always normal. Your dad used to sleep from 10 p.m. to 6 a.m. without fail. It allowed you to get the sleep you needed. Now, you're lucky if he sleeps two hours a night. The only way you can get to sleep through this night is by giving him medications to keep him asleep, and they don't always work.
How do you lower the risk of him wandering off? Is it possible to stop worrying about the "what ifs" when it comes to his need to get outside? What do you do if he does wander off?
Put Alarms on All Doors and Windows
Consider adding alarms to the exterior doors in the home where your dad is living. Also, add alarms to the windows and his bedroom door. If one is opened, the sound of the alarm should wake you up.
You don't have to get alarms from a professional company that requires you to pay for monthly monitoring. You can get door and window alarms at home improvement stores that you install yourself.
Talk to the Local Police
Many police stations are happy to add notes to your dad's DMV file that he has Alzheimer's. Emergency contact information is added so that if police find him, they know who to call to make sure he gets home safely.
Put GPS Trackers in His Favorite Accessories and Jackets
Companies like Tile, JioBit, and Tracki all make small GPS tracking chips that you can sew into jackets, hats, or shoes. You must have the tracking app installed on your phone and be in range, but it will show you his movements when you are. Tracki is subscription-based and uses satellites outside to help with tracking his movements every few minutes.
If he does get outside, you can use the app to see where he went. It gives you peace of mind that even if he manages to escape, you'll have tools to help find where he went.
Ensure You Get Enough Sleep
Make sure you get the sleep you need. Hire elder care services and have a professional caregiver stay up with your dad while you sleep at night. Your dad important, but so is your body's need for sleep. With elder care aides monitoring your dad's activities, you'll be able to sleep without worrying that he's disappeared overnight.
If you or an aging loved-one are considering Elder Care in Little Falls, MN please contact the caring staff at Alternative Senior Care today. Providing Home Care in Central Minnesota and Surrounding Communities. Call us Today (320) 352-3350
Sources:
https://www.alz.org/help-support/caregiving/stages-behaviors/wandering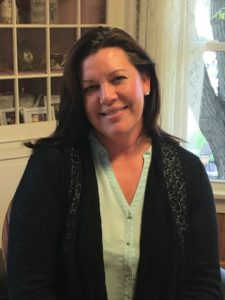 Latest posts by Lainie Berg
(see all)